#BinThankful Campaign Launched
The average Australian produces over 2 tonnes of waste every year, that's roughly 40kg of waste per week. Can you imagine that building up if we didn't have our amazing waste truck drivers collecting it for us?!
We'd like to give a shout out to waste truck drivers everywhere and say a huge thank you for their continued efforts to keep up this essential service during these tough times.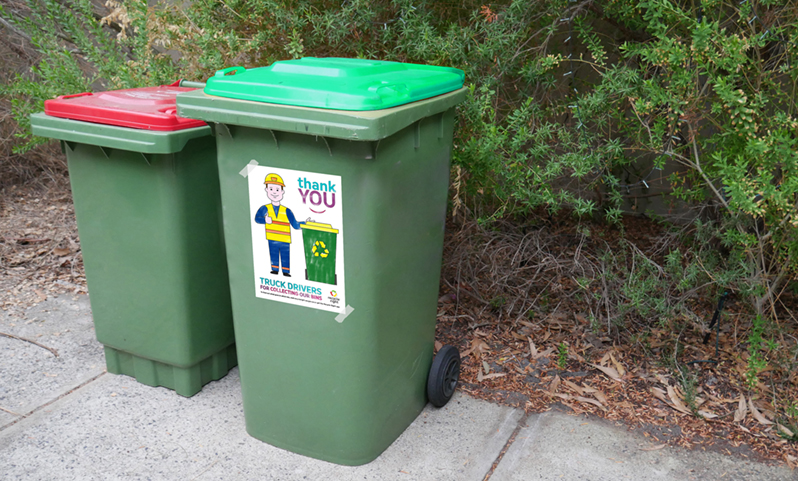 How to get involved:
Write a thank you note to your local waste truck driver (or download one of our templates)
Stick it on your bin on your collection day
Take a photo
Post to Facebook with #BinThankful and #RecycleRight
We'll be regularly sharing a sample of your posts and messages to our waste truck drivers on the Recycle Right WA Facebook page.
Let's put a smile on their faces and show them just how much they are appreciated!