Inspiration for Zero Waste Gift Giving

By Tegan Sharp
The festive season is fast approaching and with that comes the exciting, or for some stressful, time of gift giving. While you may be dreading this time of year as it fuels all kinds of eco-anxiety around consumerism, there are loads of planet friendly presents you can choose to help take the stress (and waste) out of gifts. There are heaps of blogs already out there touting zero waste presents of recycled kitchen clothes, plastic free ear swabs and oatmeal soap but for the sake of your gift giving reputation let's broaden our scope and brainstorm some FUN gift ideas!
(My) Top 5 Zero Waste Gift Ideas
Buy, or take them on, an 'experience'
Whether it be vouchers to go to the movies, to go ice skating or to go on a sunset cruise, experiences are always a great present. Not only does this diverge from the traditional structure of giving people useless stuff that will sit in the back of the closet but you will give them precious memories of a good time. Find out what they like and give them an experience to go do that thing. Red Balloon is an awesome website to get inspired and purchase really unique experiences, but also check out other websites of things to do in and around your city! From pottery classes to hot air balloon rides options for gift experiences are endless.

Food. Need I say more?
Everyone loves food so needless to say it makes a terrific gift. If you want to go one step further in making this gift fully waste free, bake them some homemade cookies or give them a jar of that delicious homemade salsa! Consumables are good ecofriendly gifts because you know they will be used and enjoyed!

Plants, plants and more plants
If you're anything like me you will go nuts over indoor plants, and perhaps your family and friends are crazy about creating urban jungles as well. Buying someone a house plant (or garden plant if they have the time and space) is not only a beautiful gift but one that shows them you care. Plants brighten up our living spaces, clean our air and enhance our connection to nature.

Buy them a digital membership
It could be a membership for Netflix, Spotify, Audible or the likes but digital memberships are a great waste free gift idea. You can purchase them to cover 3, 6 or 12 months of subscription giving your family and friends the enjoyment of movies, music and books long after the festive season!

The golden oldie – get them a gift card
I know it isn't very original but it's tried and tested and we know it is a great option. In terms of deciding on a waste free gift, you're always better to let your family and friends choose what they want or need rather than get them something they already have or will never use. Gift cards allow you to give them the gift of choice, which in itself is a pretty great present. If you want to personalise the gift a little more you can make the gift card to a unique place, or for a restaurant which combines both the gifts of food and experience.
Share this with your family and friends so they know what to get you too! Wish lists aren't just for kids writing to Santa but play a crucial role in reducing the amount of wasteful presents, so I say let's bring them back for everyone. Simply jot down a few ideas of things you want or need and ask people to choose from that list if they aren't sure what to get you.
---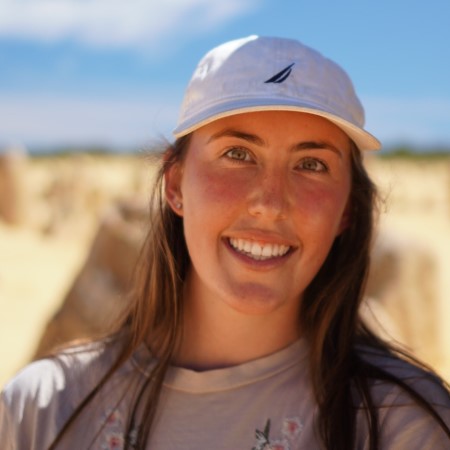 ABOUT THE AUTHOR
Tegan is a recent graduate of a Communications & Media/ International Studies double degree at the University of Wollongong. She currently lives in Fremantle and is enjoying exploring the beautiful landscapes of Western Australia. She is a passionate sustainability advocate and hopes to inspire others to adopt the same passion for protect our beautiful planet.